Vanguard holds 4th annual meeting in Phoenix to reflect diverse geography of members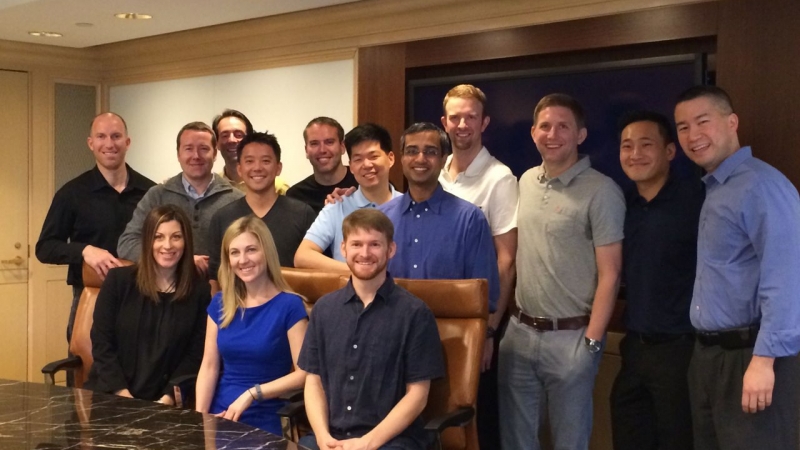 On February 21 and 22, Vanguard Ophthalmology Society held its annual meeting in Phoenix, Arizona. Congregating for the first time in the West, this meeting reflected the diverse geographies represented by its members. With society members practicing in cities ranging from New York to LA and from Seattle to Miami, VOS members now officially cover the entire continental United States.
During a Friday night reception with industry representatives from Valeant and Abbott Medical Optics, VOS members had the opportunity to share our thoughts and opinions with leading companies in the ophthalmic industry. Vanguard advisory boards offered our combined clinical and surgical experience to help the ophthalmic industry provide our field with the best solutions for our patients.
After a members-only scientific session Saturday morning, VOS members and the spouses enjoyed continued dialog and discussion in an outdoor social environment, enjoying the beautiful Arizona winter. VOS will next meet during the ASCRS annual meeting in Boston this April.