New membership induction, Dr. Richard Lindstrom provides words of wisdom, and Dr. Bill Wiley leads discussion in ReLACS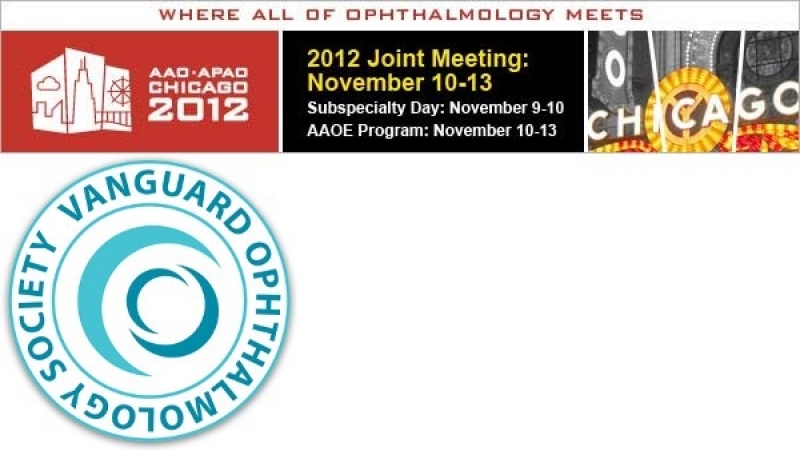 Seven new members of Vanguard Ophthalmology Society were introduced at our meeting during the 2012 Annual Meeting of the American Academy of Ophthalmology.  Membership in VOS is by invitation only and requires approval by all current society members.  The new members are:
Daniel H. Chang, MD: Cataract and Refractive Surgeon, Corneal Specialist; Partner, Empire Eye and Laser Center, Bakersfield, CA.
Nicole Fram, MD
Preeya K. Gupta, MD: Assistant Professor of Ophthalmology, Cornea, Cataract, & Refractive Surgery, Duke Eye Center, Durham, NC.
Malik Kahook, MD
Jimmy Lee, MD
Nathan Radcliffe, MD
Leela Raju, MD
Angela Turalba, MD
After introduction of new members, Dr. Richard L. Lindstrom shared about his personal experiences working with ophthalmology societies and with industry.  Dr. Lindstrom provided words or advice to current and future VOS directions.  Having trained many current VOS members, Dr. Lindstrom has been a role model of innovation and generosity in his contributions to the field.
Next, Dr. Bill Wiley lead a lively discussion about the use of femtosecond lasers in cataract surgery.  Refractive Laser-Assisted Cataract Surgery (ReLACS by Dr. John Berdahl) can offer advantages to conventional cataract surgery, but its clinical and business impact is still the topic of much discussion.  The discussion was concluded by a proxy presentation on behalf of Dr. David Goldman.