Productive planning meeting as society grows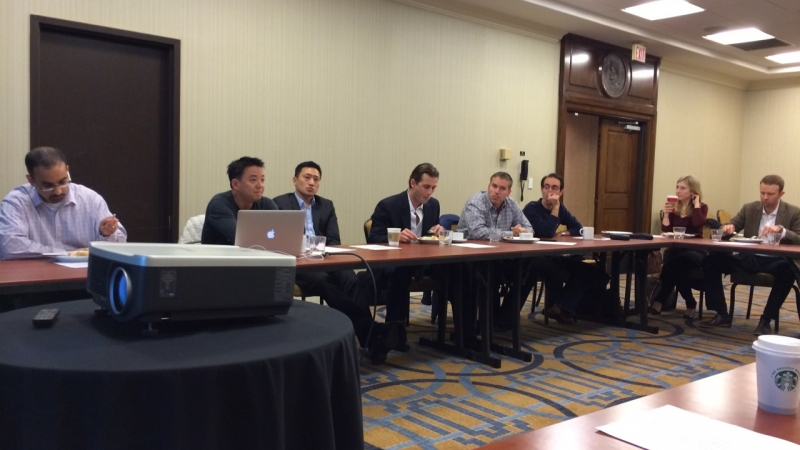 The Vanguard Ophthalmology held a planning meeting in New Orleans prior to the 2013 AAO Annual Meeting.  Business matters were discussed, including an annual recap, introduction of new members, and a review of society financials.
New members:
Sumit "Sam" Garg, M.D. is Assistant Professor of Ophthalmology, Medical Director and Vice Chair of Clinical Ophthalmology at the Gavin Herbert Eye Institute, University of California at Irvine School of Medicine.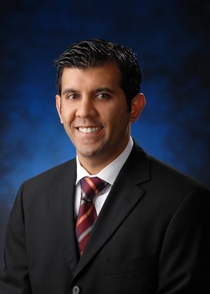 Bryan S. Lee, M.D., J.D. is Assistant Professor of Ophthalmology at the University of Washington Department of Ophthalmology in Seattle, WA.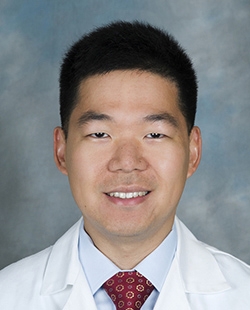 2013 has been a productive year for VOS, both as a society and for its individual members.  Contributions to educational programs, from the local to international level, remains active. Publication of trade and scientific articles, both print and digital, has been a major avenue for sharing experiences and insights.  There was significant discussion regarding future VOS-organized educational events and venues.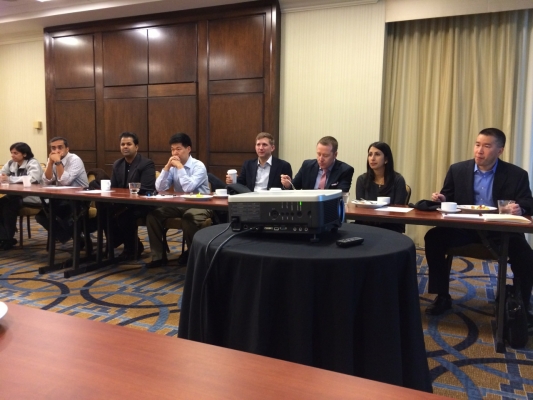 Current and future research projects were discussed as well.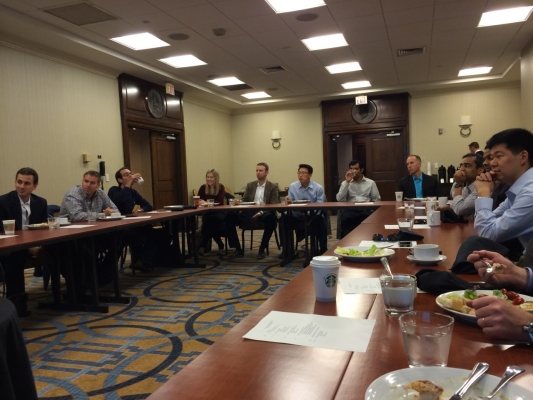 After the planning meeting, a dinner event sponsored by Avedro was held at Calcasieu, a local New Orleans favorite.
We are looking forward to our next annual meeting in Phoenix, Arizona in February 2014.