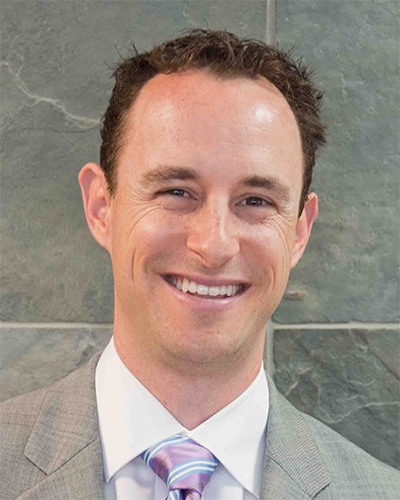 Damien Goldberg
Work
Wolstan & Goldberg Eye Associates
23600 Telo Ave Suite 199
Torrance
,
CA
90266
Education
Undergrad: Emory University
Medical School: Georgetown School of Medicine
Residency: Georgetown/Washington Hospital Center
Fellowship: University of Texas Southwestern Medical Center, Dallas
Awards and Honors
William JG Davis Research Award, Georgetown/Washington Hospital Center
Clinical Instructor at Department of Ophthalmology Jules Stein Eye Institute, David Geffen School of Medicine at UCLA
Society Memberships
American Association Of Opthalmology
American Society of Cataract and Refractive Surgery
American Congress of Ophthalmic Society
Publications
Goldberg D. Improving Patients' Compliance With Topical Medications Punctal plug delivery of topical glaucoma medications may circumvent patients' compliance issues. Advanced Ocular Care Oct 2012.
Goldberg DF. Preoperative evaluation of patients before cataract and refractive surgery. Int Ophthalmol Clin. 2011 Spring;51(2):97-107.
Goldberg D. Cataract Surgery in Eyes With Retinal Pathology Optical coherence tomography can provide important information before and after the procedure. Advanced Ocular Care Aug 2010.
Wittpenn J, Silverstein S, Hunkler J, Schechter B, Price F, Chu R, Wallace B, Trattler W, Dougherty P, Goldberg D, Perry H, Solomon K, Donnfeld E, Kenyon K, Roberts C. A Masked Comparison of Acular LS® Plus Steriod versus Steroid Alone for the Prevention of Macular Leakage in Cataract Patients. Am J Ophthalmol. 2008 Oct;146(4):554-560. Epub 2008 Jul 2.
Petroll, WM, Goldberg DF, Lindsey SS, Kelley PS, MD, Cavanagh, DW, Bowman WR, Parmar DN, Verity SM, McCulley, JP. Confocal assessment of corneal response to intracorneal lens insertion and laser in situ keratomileusis with flap creation using IntraLase. Journal of Cataract & Refractive Surgery. 2006. Jul:32(7) 1119-28.
Goldberg DF. Implantation of the Phakic 6 H2 Intraocular Lens – A Heparin-Coated Phakic Intraocular Lens. Techniques in Ophthalmology. 4(1):7-11, March 2006.
Goldberg DF, Negvesky G, Butrus S, Goodlick T. Ulcerative Keratitis in Mycosis Fungoides. Eye and Contact Lens. 2005. Sept; 31(5) 219-20.
Charters L, Goldberg D, Heparin-Coated IOL May Be Option for Myopic Patients. Ophthalmology Times March 15, 2005. p.57.
Kelley P, Awwad S, Goldberg D, Cavanagh D, Bowman W, Parmar D, Petroll M, Verity S, McCulley JP. Validation of Corneal Power Following LASIK Using Tomey Topographic Modeling System (TMS) in Pseudophakic Patients. Poster at ARVO Ft Lauderdale, FL. May 2005.
Goldberg D, Kelley P, Cavanagh D, Bowman W, Parmar D, Petroll M, Verity S, McCulley JP. Keratocyte Response Following INTACS®, Intracorneal Lens Inserts, and Flap Creation by Femtosecond Laser Ablation (Intralase®) for LASIK. Poster at ARVO Ft Lauderdale, FL. May 2005.
Goldberg D, Panigrahi D, Butrus S, Abelson M. Case of Rofecoxib Associated Steven Johnson Syndrome with Corneal and Conjunctival Changes. Cornea 2004 Oct 23(7):736-737.
Scharper PH, Panigrahi D, Goldberg D, Barazi M, Deegan W. Phototoxicity From a High-Intensity Non-Laser Portable Light Source. Poster at ARVO Ft Lauderdale, FL. May 2003.
Boxer Wachler B, Huynh VA, El-Shiaty A, Goldberg D, Evaluation of corneal functional optical zone after laser in situ keratomileusis. Journal of Cataract & Refractive Surgery 2002; 28:948–953.