visiting doctors, welcome!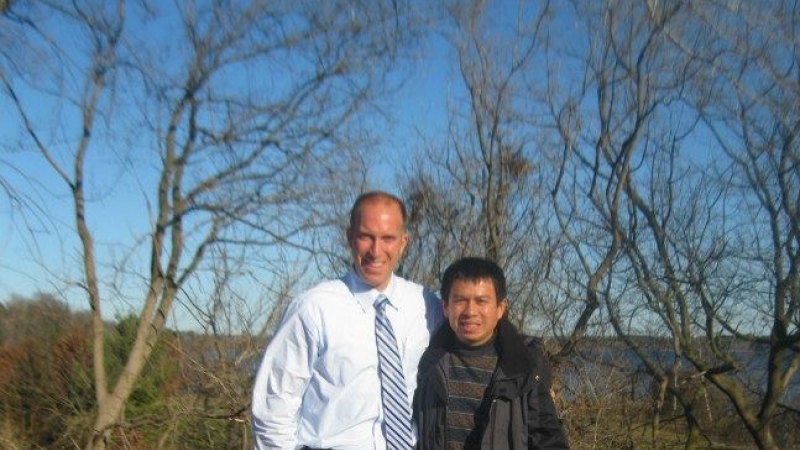 It is a privilege to share our expertise with the eye surgeons who visit our centers.  Over the years, publications, professional meetings and more recently, online resources (blogs and video) have been the options available.  I still find, however, we learn the most from each other by visiting practices and operating rooms to immerse ourselves in the experience.  It's amazing how many ways a cat can be skinned!
While everyone's time is at a premium, I prefer to have visiting doctors spend time with me in the clinic and in the operating room.  So much can be learned from the subtle nuances of perioperative management that cannot be conveyed with just an hour or two in the operating room alone.   Our technicians can be great resources for doctors that wish to borrow patient educational materials, instructions, and behind-the-scenes advice.
Never had the "visit your colleague" concept been more popular in my career than when posterior lamellar corneal transplantation was getting off the ground (about 2006).  Surgeons ravenously sought out pioneers in this procedure to be able to acquire the skill set for their patients.  It was such a paradigm shift from sutured grafts that surgeons were visiting surgeons like crazy.  There was no continuing education credit or government-mandated program, just a desire to do something better for our patients.  We opened our offices and surgery centers to move our field forward!
In a technology-driven field like anterior segment surgery, we sometimes need to visit our friends abroad to get a peek at what might be available in the US someday.  The closest stateside new-technology visiting options are in centers that participate in studies.  Whether in the land of milk and honey or abroad, I love the excuse to travel and learn.  Punch your ticket; it will be worth the time away from "work!"