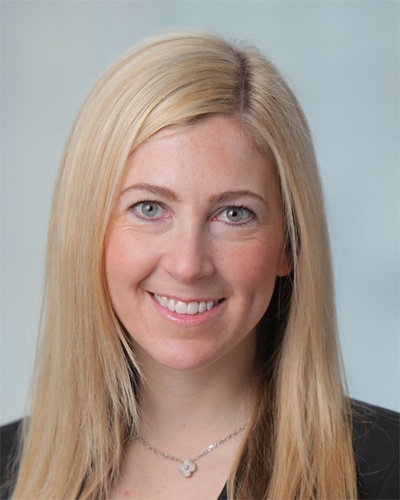 Jessica Ciralsky
Work
Weill Cornell 1305 York Ave
New York
,
NY
10021
Education
Undergrad: Brown University
Medical School: Johns Hopkins School of Medicine
Residency: Massachusetts Eye and Ear Infirmary
Fellowship: Massachusetts Eye and Ear Infirmary
Awards and Honors
Outstanding Teaching Award: Weill Cornell (2012)
Fellow of the Year: Massachusetts Eye and Ear Infirmary (2009)
Heed Fellowship (2008)
Anne Crosby Emery Fellowship (2000)
Society Memberships
AAO
ARVO
ASCRS
Cornea Society
Women in Ophthalmology
Publications
L Kiang, K Sippel, C Starr, J Ciralsky, M Rosenblatt, N Radcliffe, DJ D'Amico, and S Kiss. Vitreoretinal Surgery in the Setting of Permanent Keratoprosthesis. Archives of Ophthalmology. 2012 Apr;130(4):487-92.
Jessica Ciralsky, G. Papaliodis, C. Foster, C. Dohlman, J. Chodosh. Keratoprosthesis in Autoimmune Disease. Ocul Immunol Inflamm. 2010 Aug;18(4):275-80. Review
Ahuero, F. Jakobiec, P. Bhat, Jessica Ciralsky, G. Papaliodis. Paraneoplastic Conjunctival Cicatrization: two different pathogenic types. Ophthalmology. 2010 Apr; 117(4):659-64. Epub 2010 Jan 4.
Jessica Ciralsky, K. Colby. Conjunctival Melanomas: Can the Cancer Stem Cell Hypothesis be Applied? Seminars in Ophthalmology. 2009 May-Jun; 24(3):161-5.
Jessica Ciralsky, K. Colby. Congenital Corneal Opacities: A Review with a Focus on Genetics. Seminars in Ophthalmology. 2007 Oct;22(4):241-246.
N. Ghazi, Jessica Ciralsky, Shah SM, P. Campochiaro, J. Haller. Optical Coherence Tomography Findings in Persistent Diabetic Macular Edema: The Vitreomacular Interface. Am J Ophthalmol. 2007 Nov;144(5):747-754. Epub 2007 Sep 17.
E. Aliprandis, Jessica Ciralsky, H. Lai, I. Herling, H. Katz. Comparative Efficacy of Topical Moxifloxacin Versus Ciprofloxacin and Vancomycin in the Treatment of P. aeruginosa and Ciprofloxacin-Resistant MRSA Keratitis in Rabbits. Cornea. 2005;24(2):201-205.
Jessica Ciralsky, P Sood. "Presbyopia and Future Intraocular Lenses." In: Essentials of Cataract Surgery, Ed: Henderson, Pineda, Chen. 2nd edition. In preparation.
T Harvey, D Goldman, A Fernandez, R Patel, Jessica Ciralsky. "Conjunctival Anatomy and Physiology" In: Ocular Surface Disease: Cornea, Conjunctiva, and Tear Film. Ed: Holland, Mannis. In preparation.