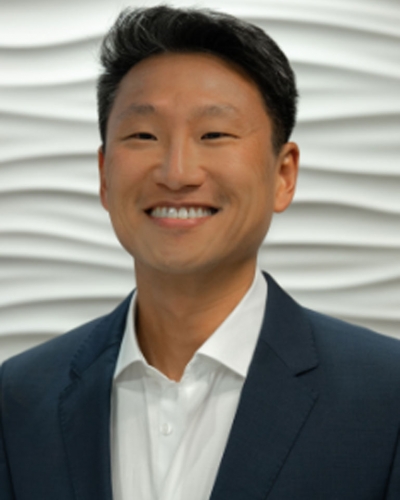 Jimmy Lee
Work
Coastal Vision Medical Group
15825 Laguna Canyon Road, Ste 201
Irvine
,
CA
92618
Education
Undergrad: Johns Hopkins University
Medical School: Cornell University Medical College
Residency: Albert Einstein Montefiore
Fellowship: Johns Hopkins Wilmer Eye Institute
Awards and Honors
Phi Beta Kappa 1998
Provost's Undergraduate Research Award 1997
Golden Key National Honor Society
Treasurer, Stimson Surgical Society 2000-2003
President, Korean American Ophthalmological Society 2012-2013
Treasurer, Korean American Ophthalmological Society 2010-2011
Society Memberships
2008- Connecticut Society of Eye Physicians
2007- American Society of Cataract and Refractive Surgery
2004- American Academy of Ophthalmology
2004- New York State Ophthalmological Society
2006- Contact Lens Association of Ophthalmologists
2006- Association for Research in Vision and Ophthalmology
2005- Korean American Medical Association
2009- Korean American Ophthalmological Society
2010- The Cornea Society
2012- Vanguard Ophthalmological Society
Publications
Peer-reviewed scientific articles
Ulug AZ, Truong TN, Filippi CG, Lee JK, Yang C, Souweidane MM, Zimmerman RD. Diffusion Imaging in Obstructive Hydrocephalus. Am J Neuroradiology. 2003 June-July;24(6):1171-6.
Spaide RF, Lee JK, Klancnik JK, Gross NE. Optical Coherence Tomography of Branch Retinal Vein Occlusion. Retina. 2003 June;23(3):343-7.
Lee JK, Stark WJ. Anesthetic Keratopathy after Photorefractive Keratectomy. Journal of Cataract and Refractive Surgery. 2008 Oct;34(10):1803-5.
Lee JK, Eghrari AO, Desai NR, Stark WJ, Gottsch JD. Presoaking Donor Corneas Reduces Graft Detachment Rates in Descemet Stripping Endothelial Keratoplasty. Am J Ophthalmol. 2008 Dec 4
Lee JK, Nkyekyer EW, Chuck RS. Microkeratome Complications. Current Opinion in Ophthalmology 2009, 20:260-263.
Book Chapters
Lee JK. Conjunctiva, Cornea, Sclera. Oxford American Handbook of Ophthalmology. Oxford University Press, Inc., 2011
Non-peer reviewed articles
Hwang AM, Lee JK. Descemet's Stripping Automated Endothelial Keratoplasty- A Review. European Ophthalmic Review. Vol 3 issue 2.
Expert Opinion
Gills JP, Hill WE, Koch DD, Lee JK, Tsai LM. Astigmatism Correction. Cataract and Refractive Surgery Today. 2010 August;10(8):29-32.
Consultation Section. Edited by Sonia Yoo. Journal of Cataract and Refractive Surgery. 2010