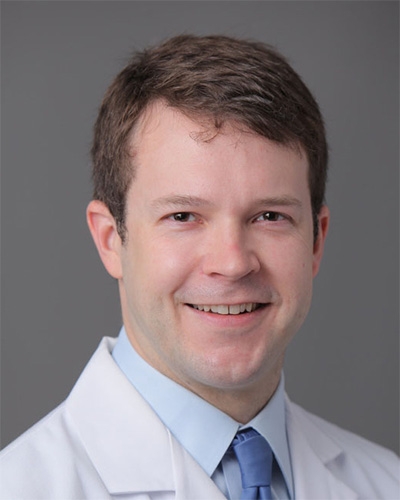 Nathan Radcliffe
Work
Weill Cornell Eye Associates
Weill Cornell Medical College, Ophthalmology 1305 York Avenue
New York
,
NY
10021
Education
Background: I grew up in Maine and moved to New York after marrying a girl from New Jersey.
Undergrad: Colby College, Waterville Maine
Medical School: Temple University Medical College, Philadelphia PA
Residency: New York University & Manhattan Eye, Ear and Throat Hospital, New York, New York
Fellowship: New York Eye and Ear Infirmary, New York, New York
Society Memberships
American Academy of Ophthalmology
American Glaucoma Society
Vanguard Ophthalmological Society
Ophthalmology Laser Surgical Society
American Medical Association
New York Glaucoma Society
New York State Ophthalmological Society
Association for Research in Vision and Ophthalmology
Publications
Ehrlich JR, Radcliffe NM, Shmmyo M. Goldmann Applanation Tonometry compared with corneal-compensated intraocular pressure in the evaluation of primary open-angle Glaucoma. BMC Ophthalmol. 2012 Sep 25;121:52.
Fernandez AG, Radcliffe NM, Sippel KC, Rosenblatt MI, Sood P, Starr CE, Ciralsky JB, D'Amico DJ, Kiss S. Boston type I keratoprosthesis-donor cornea interface evaluated by high-definition spectral-domain anterior segment optical coherence tomography. Clin Ophthalmol. 2012;6:1355-9. Epub 2012 Aug 27
Haseltine SJ, Pae J, Ehrlich JR, Shammas M, Radcliffe NM. Variation in corneal hysteresis and central corneal thickness among black, hispanic and white subjects. Acta Ophthalmol. ePub, 2012.
Swamy L, Smith S, Radcliffe NM. Optic nerve complex imaging in glaucoma Medicare beneficiaries. Ophthalmic Epidemiology, ePub, 2012.
Kiang L, Rosenblatt MI, Sartaj R, Fernandez AG, Kiss S, Radcliffe NM, D'Amico DJ, Sippel KC. Surface epithelialization of the type I Boston keratoprosthesis front plate: immunohistochemical and high-definition optical coherence tomography characterization. Graefes Arch Clin Exp Ophthalmol. ePub, 2012.
Kiang L, Sippel KC, Starr CE, Ciralsky J, Rosenblatt MI, Radcliffe NM, D'Amico DJ, Kiss S. Vitreoretinal Surgery in the Setting of Permanent Keratoprosthesis. Archives of Ophthalmology. 2012 Apr;130(4):487-92.
Myung JS, Gelman R, Aaker GD, Radcliffe NM, Chan RV, Chiang MF. Evaluation of vascular disease progression in retinopathy of prematurity using static and dynamic retinal images. Am J Ophthalmol. 2012 Mar;153(3):544-551.
Agarwal DR, Ehrlich JR, Shimmyo M, Radcliffe NM. The relationship between corneal hysteresis and the magnitude of intraocular pressure reduction with topical prostaglandin therapy. Br J Ophthalmol. 2011 Mar 24. Selected and reviewed by Faculty of 1000.
Ehrlich JR, Peterson J, Parlitsis G, Kay KY, Kiss S, Radcliffe NM. Peripapillary Choroidal Thickness In Glaucoma Measured With Optical Coherence Tomography. Exp Eye Res. 2011 Jan 10.
Syed ZA, Radcliffe NM, De Moraes CG, Liebmann JM, Ritch R. Optic Disc Hemorrhage Detection Using Automated Alternation Flicker ACTA Ophthalmologica. In Press.
Syed, ZA, Radcliffe, NM, De Moraes, CGV, Liebmann J, Ritch R. Detection of Progressive Glaucomatous Optic Neuropathy Using Automated Alternation Flicker With Stereophotography. Archives of Ophthalmology, ePub, Dec 13, 2010.
Radcliffe, N.M., Sehi, M., Wallace, I.B., Greenfield, D.S., Krupin, T., Ritch, R. Comparison of Stereo Disc Photos and Alternation Flicker Using a Novel Matching Technology for Detecting Glaucomatous Progression. Ophthalmic Surgery, Lasers and Imaging, epub 2010 Aug 30:1-6.
Ehrlich JR, Radcliffe NM. The role of clinical parapapillary atrophy evaluation in the diagnosis of open angle glaucoma. Clin Ophthalmol. 2010, 7;4:971-6.
Ehrlich, J.R., Haseltine, S., Shimmyo, M., Radcliffe, N.M. Evaluation of Agreement between Intraocular Pressure Measurements using Goldmann Applanation Tonometry and Goldmann Correlated Intraocular Pressure with Reichert's Ocular Response Analyzer. Eye (Lond). 2010 Oct;24(10):1555-60.
VanderBeek, BL, Smith, SD, Radcliffe, NM. Comparing the Detection and Agreement of Parapapillary Atrophy Progression Using Digital Optic Disk Photographs and Alternation Flicker. Graefes Arch Clin Exp Ophthalmol. 2010 Sep;248(9):1313-7
Radcliffe NM, Musch, DC, Niziol, LM, Liebmann, JM, Ritch, R. The Effect of Trabeculectomy on Intraocular Pressure of the Untreated Fellow Eye in the Collaborative Initial Glaucoma Treatment Study. Ophthalmology. 2010 Nov;117(11):2055-60.
Tello, C, Radcliffe NM, Ritch, R. Pigment Dispersion Syndrome and Pigmentary Glaucoma. Samples, J and Shacknow, P. The Glaucoma Book, Springer, New York, NY.
Radcliffe NM, Fischer-Mendoza, C, Prince A. Automated Perimetry Diagnostic Modalities in Ophthalmology. In: William Tasman, Edward A Jaeger. Duane's Foundations of Clinical Ophthalmology. Philadelphia, PA: Lippincott Williams & Wilkins.
Starr CE, Radcliffe NM. Swimming goggles and elevated intraocular pressure. Br J Ophthalmol. 2009 May;93(5):700.
Budenz DL, Radcliffe N, Blumenthal EZ. Late-onset bleb leakage. J Glaucoma. 2009 Mar;18(3):265-7.
Jewelewicz DA, Radcliffe NM, Liebmann J, Ritch R. Temporal evolution of intraocular pressure elevation after pupillary dilation in pigment dispersion syndrome. J Glaucoma. 2009 Mar;18(3):184-5.
Radcliffe NM, Finger PT. Eye cancer related glaucoma: current concepts. Surv Ophthalmol. 2009 Jan-Feb;54(1):47-73. Review.
Teng CC, Radcliffe N, Huang JE, Farris E. Ex-PRESS glaucoma shunt dislocation into the anterior chamber. J Glaucoma. 2008 Dec;17(8):687-9.
Radcliffe NM, Liebmann JM, Rozenbaum I, Sbeity Z, Sandler SF, Tello C, Ritch R. Anatomic relationships between disc hemorrhage and parapapillary atrophy. Am J Ophthalmol. 2008 Nov;146(5):735-40.
Sbeity Z, Radcliffe N, Palmiero PM, Tello C, Liebmann J, Ritch R. Non-contact in vivo scanning laser microscopy of blebitis. Eye. 2008 Aug 8.
Parsa AA, Lye KD, Radcliffe N, Parsa FD. Lower blepharoplasty with capsulopalpebral fascia hernia repair for palpebral bags: a long-term prospective study. Plast Reconstr Surg. 2008 Apr;121(4):1387-97.
Barton JJ, Radcliffe N, Cherkasova MV, Edelman JA. Scan patterns during the processing of facial identity in prosopagnosia. Exp Brain Res. 2007 Aug;181(2):199-211.
Barton JJ, Radcliffe N, Cherkasova MV, Edelman J, Intriligator JM. Information processing during face recognition: the effects of familiarity, inversion, and morphing on scanning fixations. Perception. 2006;35(8):1089-105.
Radcliffe, N.M., & Klein, W.M.P. (2002). Dispositional, comparative, and unrealistic optimism: Differential relations with the knowledge and processing of risk information and beliefs about personal risk. Personality and Social Psychology Bulletin, 28 (6), 836-846.