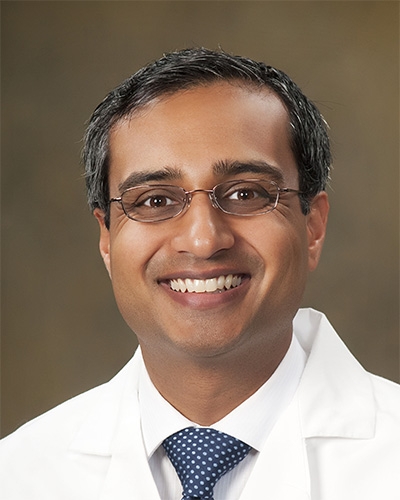 Parag Parekh
Work
ClearView Eye Consultants
428 Windmere Drive
State College
,
PA
16801
Education
Undergrad: Johns Hopkins University; BA-Biology
Medical School: University of Pennsylvania School of Medicine
Residency: Johns Hopkins Wilmer Eye Institute
Fellowship: Minnesota Eye Consultants
Awards and Honors
American Academy of Ophthalmology Achievement Award, 2010
Joint Commission on Allied Health Personnel in Ophthalmology Distinguished Service Award, 2010
Mitchell Prize for Excellence in Research, Wilmer Eye Institute, 2007
Greater Baltimore Medical Center Outstanding Customer Service Award 2007
Oliver D. Schein Research Grant Award, Wilmer Eye Institute, 2006
American Medical Association Foundation Leadership Award, 2006
A.E. Maumenee Research Grant Award, Wilmer Eye Institute, 2005
W. Richard Green Research Grant Award, Wilmer Eye Institute, 2005
W. Richard Green Medical Student Teaching Award, Wilmer Eye Institute, 2005
Kennedy Fellowship recipient, Harvard University, 2001-2003
National Institute of Child Health and Human Development, Short Term Research Grant, 2001
American Medical Association Government Relations Internship Award Recipient, 1999
Johns Hopkins School of Arts & Sciences Honors; Department of Biology Honors, 1998
Johns Hopkins University Student Excellence Award for Leadership & Service (SEALS), 1998
Phi Beta Kappa Arts & Sciences Honor Society, 1998
Johns Hopkins University Student Council Award for Outstanding Leadership, 1997
American Heart Association Student Scholarship for Research in Cerebrovascular Disease, 1997
Omicron Delta Kappa Leadership Honor Society, 1997
Maryland Distinguished Scholarship recipient, 1994-98
Society Memberships
Vanguard Ophthalmology Society
American Society of Cataract & Refractive Surgery
American Academy of Ophthalmology
American Medical Association
Pennsylvania Academy of Ophthalmology
Pennsylvania Medical Society
Publications
Parekh PD, Samuelson TW. Multifocal IOLs and glaucoma—how much is too much? In: Chang DF, ed. Mastering Refractive IOLs: The Art and Science. Thorofare, NJ: SLACK Incorporated; 2008:386-388.
Parekh PD, Davis EA. LASIK Techniques. In: Dunn JP, Langer PD, ed. Basic Techniques of Ophthalmic Surgery, San Francisco, CA: American Academy of Ophthalmology; 2009: 143-150.
Parekh PD, Davis EA. Prevention and Treatment of Haze in Refractive Surgery. International Ophthalmology Clinics; Winter 2008; 48(1): 29-40.
Parekh PD, Stark WJ, Green WR, Akpek, EK. Electron Microscopic Investigation of the Lens Capsule and Conjunctival Tissues in Individuals with Clinically Unilateral Pseudoexfoliation Syndrome. Ophthalmology; 2008 April; 115(4): 614-19.
Parekh PD, Akpek EA, Green WG, Stark WJ. Subluxation of Suture-Fixated Intraocular Lenses. Ophthalmology; 2007 February; 114(2): 232-37.
Parekh PD & Ansari H. Resident Insight, a monthly column in Ophthalmology Times, a nationally circulated publication for the ophthalmology community, 1/2006-2009
Jampel HD, Parekh PD, Johnson E, Miller RB. Chart Documentation by General Physicians of the Glaucoma Medications Taken by Their Patients. American Journal of Ophthalmology; 2005 August; 140(2): 344-45.
Jampel HD, Parekh, PD, Johnson E, Robin AL, Miller RB. Preferences for Eye Drop Characteristics Among Glaucoma Specialists: A Willingness to Pay Analysis. Journal of Glaucoma; 2005 April; 14(2): 151-156.
Stone RA, Quinn GE, Francis EL, Ying G, Flitcroft DI, Parekh PD, Brown J, Orlow J, Schmid G.
Diurnal Axial Length Fluctuations in Human Eyes. Investigative Ophthalmology and Visual Sciences (IOVS); 2004 January; 45(1):63-70.
Suarez JI, Qureshi AI, Yahia AB, Parekh PD, Tamargo RJ, Williams MA, Ulatowski JA, Hanley DF, Razumovsky AY. Symptomatic Vasospasm Diagnosis After Subarachnoid Hemorrhage: Evaluation of Transcranial Doppler Ultrasound and Cerebral Angiography as Related to Compromised Vascular Distribution. Critical Care Medicine. 2002 June; 30(6):1348-55.
Qureshi AI, Suarez JI, Parekh PD, Bhardwaj A. Prediction and Timing of Tracheostomy in Patients with Infratentorial Lesions Requiring Mechanical Ventilatory Support. Critical Care Medicine. 2000 May; 28(5):1383-7.
Suarez JI, Qureshi AI, Parekh PD, Razumovsky A, Tamargo RJ, Bhardwaj A, Ulatowski JA. Administration of Hypertonic (3%) Sodium Chloride/Acetate in Hyponatremic Patients with Symptomatic Vasospasm Following Subarachnoid Hemorrhage. Journal of Neurosurgical Anesthesiology. 1999 July; 11(3):178-84.
Qureshi AI, Suarez JI, Parekh PD, Sung G, Geocadin R, Bhardwaj A, Tamargo RJ, Ulatowski JA.
Risk Factors for Multiple Intracranial Aneurysms. Neurosurgery. 1998 July; 43(1):22-6; discussion 26-7.